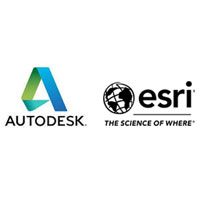 With the release of Civil 3D Update 2021.2 comes new workflow enhancements with ArcGIS Online. You can now directly import raster data from ArcGIS Online directly into Civil 3D as imagery or you can create a surface from the imported raster data.
Join us for an upcoming webinar on January 28th, 2121 where we'll discuss the uses and creation of aerial drone orthomosaic and digital elevation model imagery, processed via various software.
Joe Madej from Seiler Mapping and GIS will show you how to prepare and upload this imagery utilizing ESRI ArcGIS software to the ArcGIS Online service. Mark Schnesk from Seiler Design Solutions will demonstrate importing this data into Civil 3D as part of a project workflow including background images, and Civil 3D surface creation from DEM.
Date: Thursday, January 28th, 2021
Time: 11:30 AM CDT
Register at: https://us02web.zoom.us/webinar/register/2416085872314/WN_Hh2GoNJGQkukgPNebADD7A
Please join us for this information packed webinar.  For more information, please email us at [email protected]