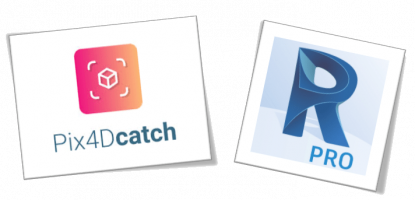 In this post, I want to point out two great products for quick object reality capture using your smartphone or tablet, Pix4DCatch and Autodesk ReCap Photo.
In both programs, you use your mobile device to take a series of photos around an object that get transferred to a cloud server for processing.  You will get back a 3D model of the captured object in the form of a point cloud and mesh model.  Both products deliver surprisingly good results with little effort on your part.  I will explore both products and compare differences and similarities, plus some things to watch out for.
I tested both of these products out using my personal smartphone, a OnePlus 8, but the process should be the same for any phone.
Pix4D Catch
Pix4DCatch is an app based product and is available on the Google Play Store and the Apple App store for your device.  The app is tied to your Pix4D Cloud account with a valid license, and your cloud allowance will be debited based on the number of images processed.
The app is very simple to use with very few options.  Once signed in, and the app is running, just point your device camera at the desired object you wish to capture and press the camera button. From there, all you have to do is move the camera around the object and as you do so, it automatically captures the required images.  You will see key points on the screen that are fixed to the objects as you move the camera, along with the current number of images captures.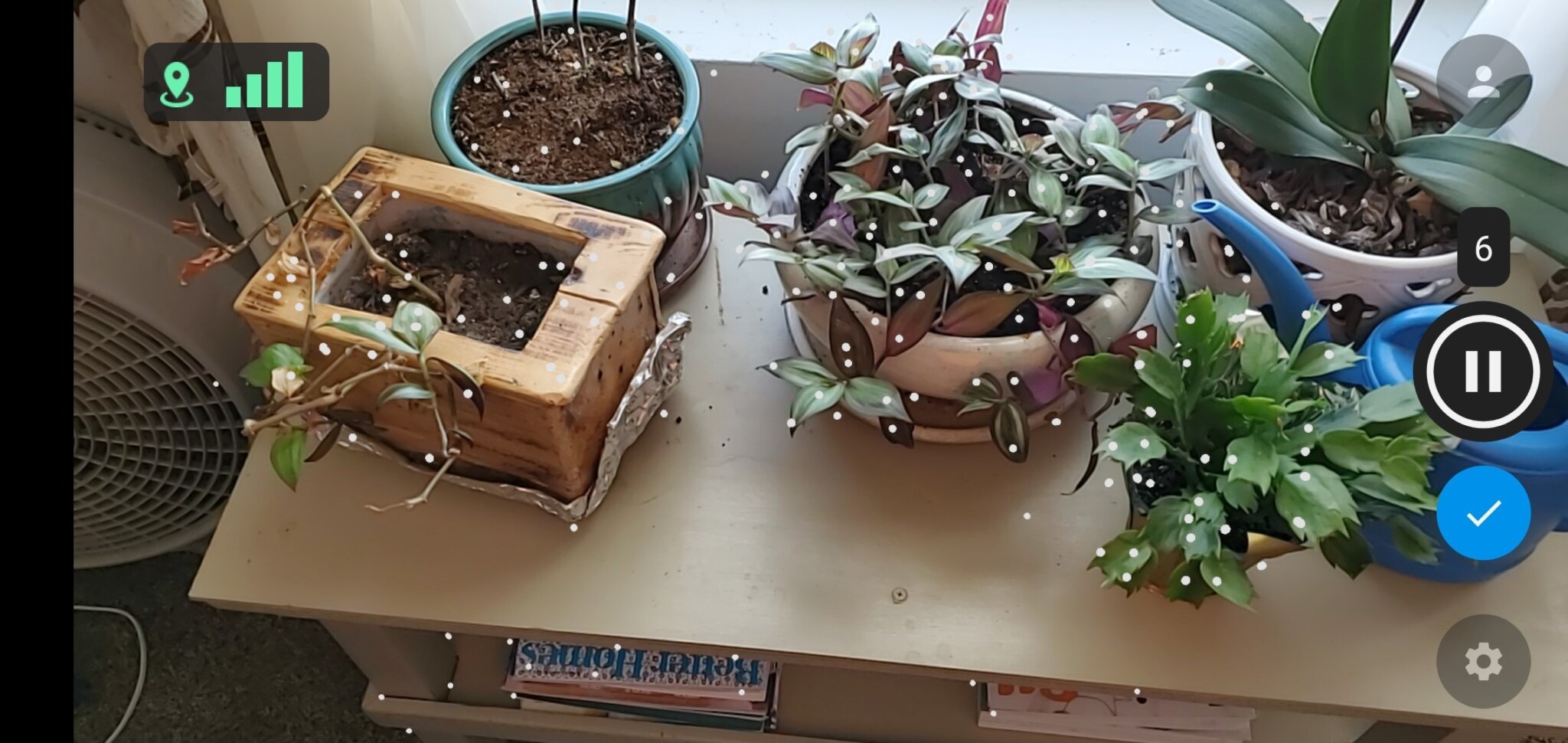 Pix4DCatch takes advantage of your device's GNSS and IMU data for the generation of scaled and georeferenced 3D outputs.
When complete you check the button to finish the capture, and your images are placed in project folder on your device.  From there you upload them to the cloud where your Pix4D Cloud account processes your model and delivers a LAS point cloud along with an FBX or OBJ format mesh model that can be viewed in the Pix4D Cloud viewer.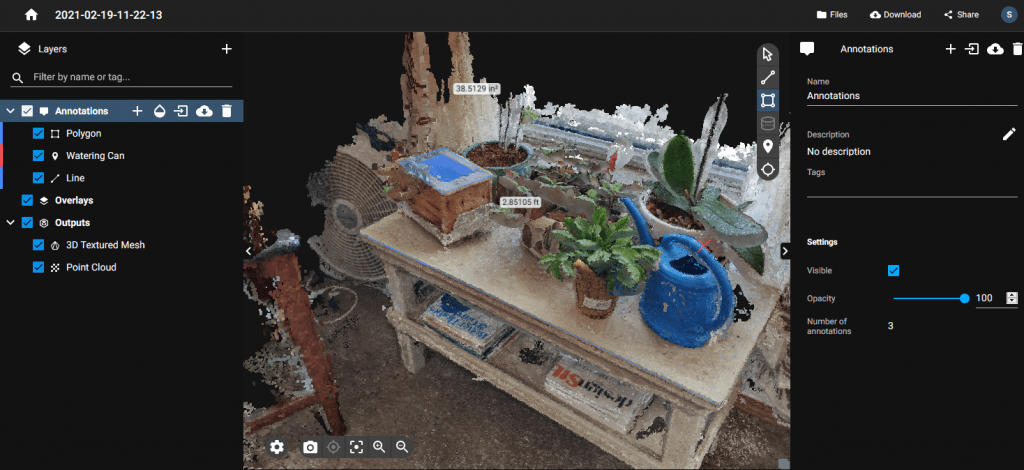 The Pix4D Cloud viewer provides annotations for adding distance and area measurements, tagging points with tags and other information.
All this data can be downloaded to your PC for use in other software or you can also export the project directly to Pix4D Mapper for further editing and product generation.
Autodesk ReCap Photo
The second product I would like to mention is Autodesk ReCap Photo which is a part of the Autodesk Architectural Engineering and Construction Collection and Autodesk ReCap Pro.
ReCap Photo does not have its own capture app like Pix4DCatch.  To create a model in ReCap Photo, you use any digital camera available to you whether it is on a mobile device, or a separate dedicated camera.  Take multiple pictures of the object from as many different angles as you can, overlapping them as you do so. The more you take, the better your model will be.
Once done, you use the Autodesk ReCap Photo program to create an "Object" project.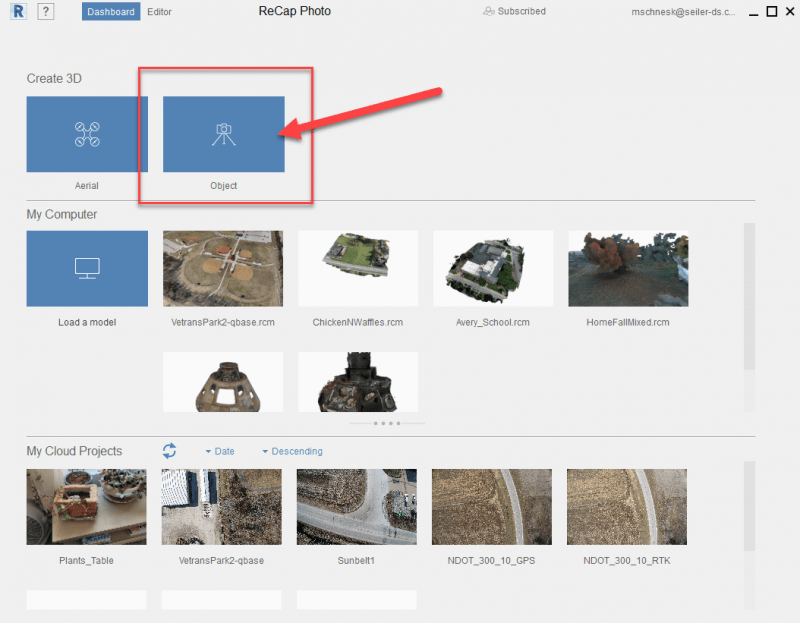 You then load all your captured photos into your project and submit them to the Autodesk cloud servers for processing.  There are no ground control points to add to this type of project, unlike an aerial drone project, and your model will not be georeferenced.
Similar to the previous program, you will need cloud credits associated with your account to create your model. This is based on the number of photographs used to create your model.
You also have a choice of where your final project will be stored, either your Autodesk Drive that is part of your basic account or you can choose a BIM360 Docs project, if you have a subscription or are part of a project where you have folder access to store them.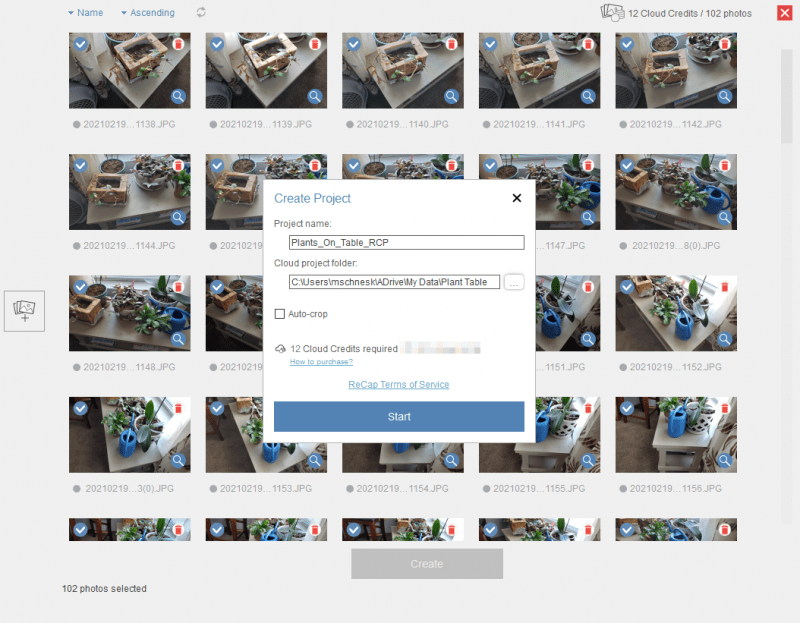 Submit your model and the program will automatically upload. Once processed you will receive notice that it is complete and you can view the finished .rcm format mesh model directly in ReCap Photo.  The desktop software also includes a mesh editor to perform cleanup on your downloaded model.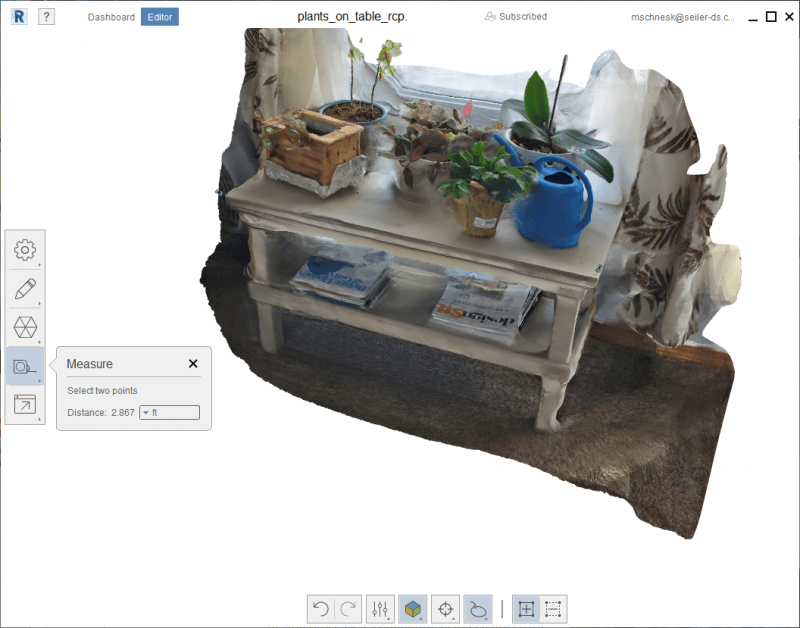 The process also creates a ReCap point cloud .rcp file for your use in any Autodesk software that utilizes point cloud model data.
If your Autodesk Drive or BIM360 Accounts are linked to your desktop computer with the Autodesk Desktop Connector, your models will sync to your hard drive with ease.
Try Before You Decide
Pix4DCatch and ReCap Photo both have a trial version available for new accounts. Give each of them a try and see which one may fit your needs better.  They are both easy to use and can save you time in re-creating a model, or adding some décor to your Autodesk Infraworks or Revit model for presentation.
Either program will work with just about any camera.  I had some issues with my Galaxy S10 and Pix4DCatch but I will contact support and see if that issue can be fixed; the Galaxy S9 worked just fine.  I and others at Seiler DS and Geodrones will also be testing this out using aerial drone cameras. I will follow up as soon as the weather gets warm with details.
You can learn more about Pix4dCatch at https://www.pix4d.com/product/pix4dcatch and more about Autodesk ReCap Photo at https://www.autodesk.com/products/recap/overview
If you have any questions on either product, please contact us at [email protected] or talk to one of our sales staff and we'll be happy to help out.